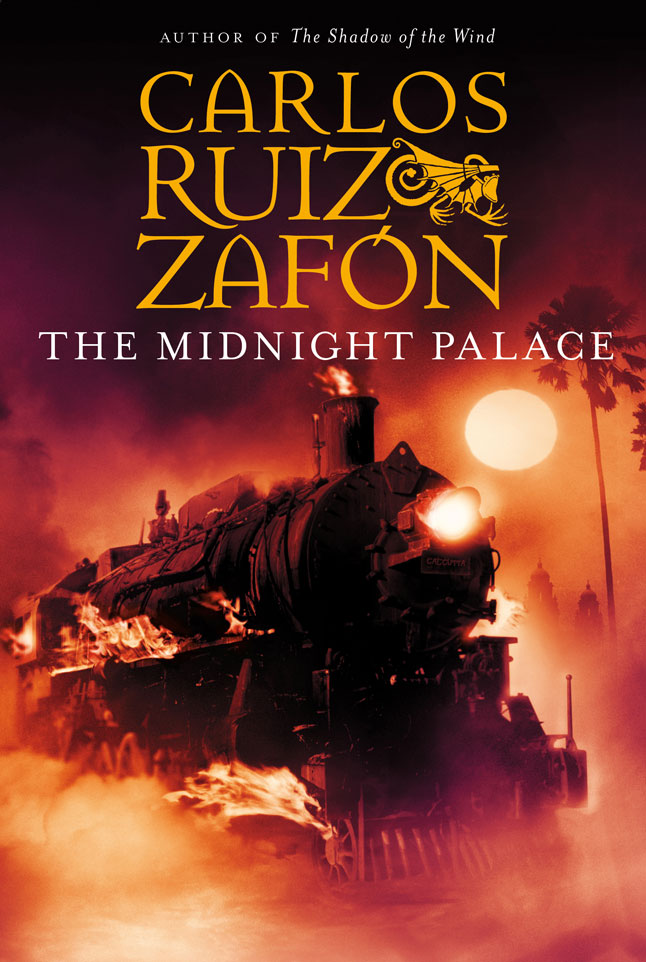 Ben and his friends always meet up at
The Midnight Palace,
a secret meeting place near the orphanage where they all live. That's where they talk about stuff they are going to do, or stuff that has happened to them. And a story will be told after Ben sees an old lady and a girl walking up the orphanage steps. It appears that the old lady tells the girl to stand at the door. Ben, seeing an opportunity, starts to talk to Sheere (the girl). He convinces her to go to the special meeting place with him. The way to get in to the Midnight Palace is to tell a story. Ben and Sheere have more than just connected paths in life--they will face the same fear together: Jawahal, an evil being who has a special interest in Ben and Sheere. This epic tale of tricks and foolery will keep you captivated till Jawahal's final breath.
This book is full of action and adventure. It takes place in India around the 1930's. I think that this book is very interesting. It has spirits and ghost trains, which add to the mystery going on with Ben and Sheere. I really recommend this book for people just looking for a thriller or something to keep them thinking.