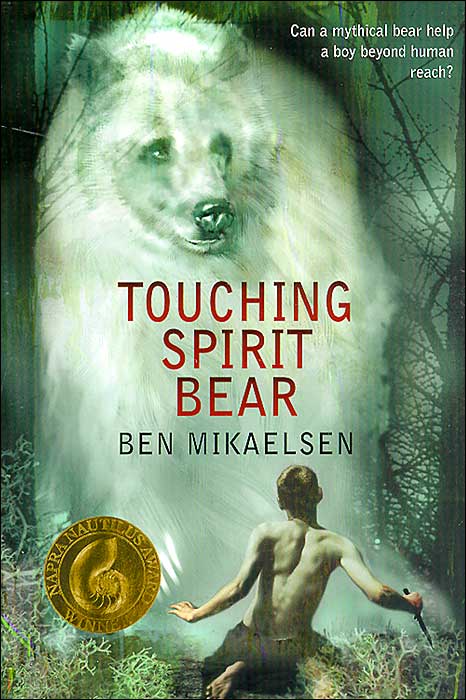 Touching Spirit Bear
is about Cole. All he has ever known is anger. But when he breaks into a hardware store and brags about it, a boy from school rats him out. Things get ugly. Cole starts to beat Peter up to exact his revenge. Peter tries to run away, but trips and falls, which makes Cole start to rub Peter's head against the sidewalk, sort of like a human sander. Cole is taken to juvie and is given a second chance by Circle Justice, a program that teaches you "love" and "caring." Peter thinks as soon as they come up with a punishment, he can escape. But when he is pummeled by the wind, beaten by a bear, and almost crushed by a tree, he knows that it is over. The Circle Justice group gives Cole another chance. By his own means, Cole must figure out how to control his temper and change his ways.
This book was amazing. There are no other words to describe this book. It ties nature in to a "humane" setting. They dump Cole on an island, a totally abandoned island, which was funny because he thought he could escape. I love this book and it sets a good example (not the beating up kids or breaking into stores). I think we could all learn something from this book. It is definitely appropriate for middle school kids, but high school students would love it too
.